- this project was done while working in Cocoon Group -
Hollandia is the yogurt lovebrand adored by consumers across the Czech Republic. While it's always been known as 'the best yogurt' producer in the region, for the past two decades the comparativelyoutdated packaging was failing to communicate just how great the product is.
After winning the tender for the rebrand, over a mere three months we redesigned the company's corporate identity, all the ranges (including 56 SKUs) and realigned the entire portfolio.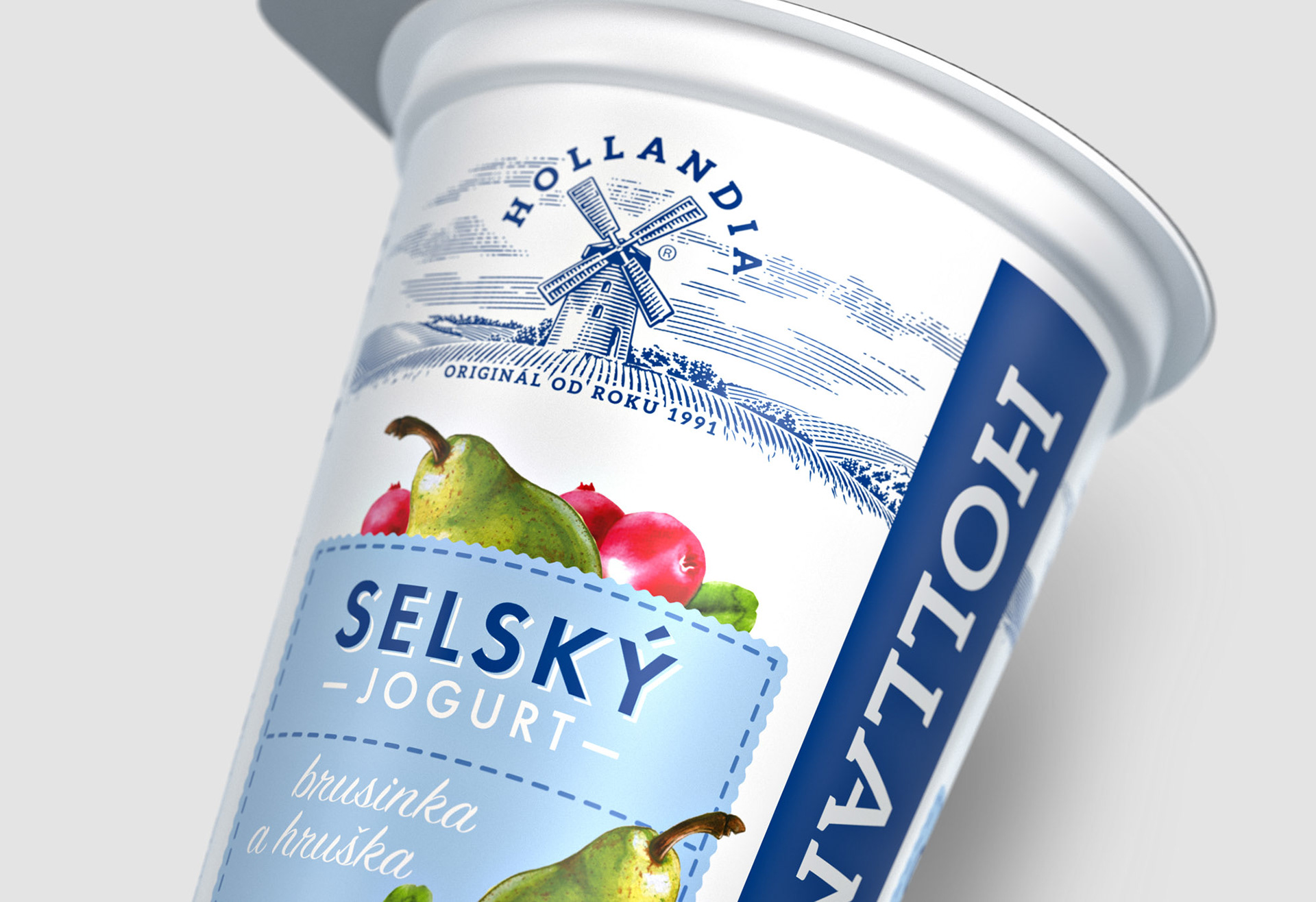 My task was to redefine the packaging design of Hollandia's ranges, align the whole portfolio, redesign the iconic Hollandia logos and develop all the flavours and SKUs of the brand (more than 60).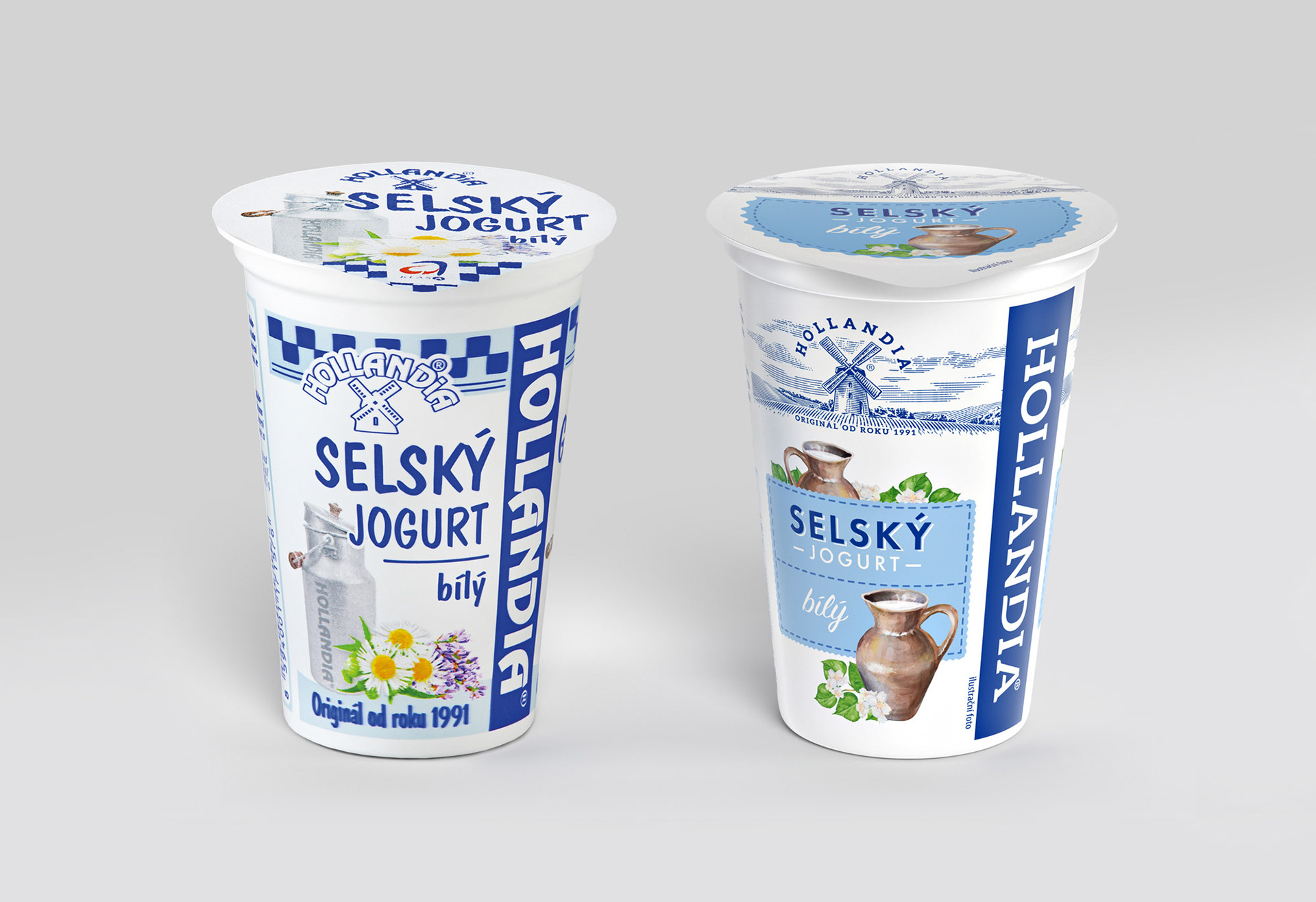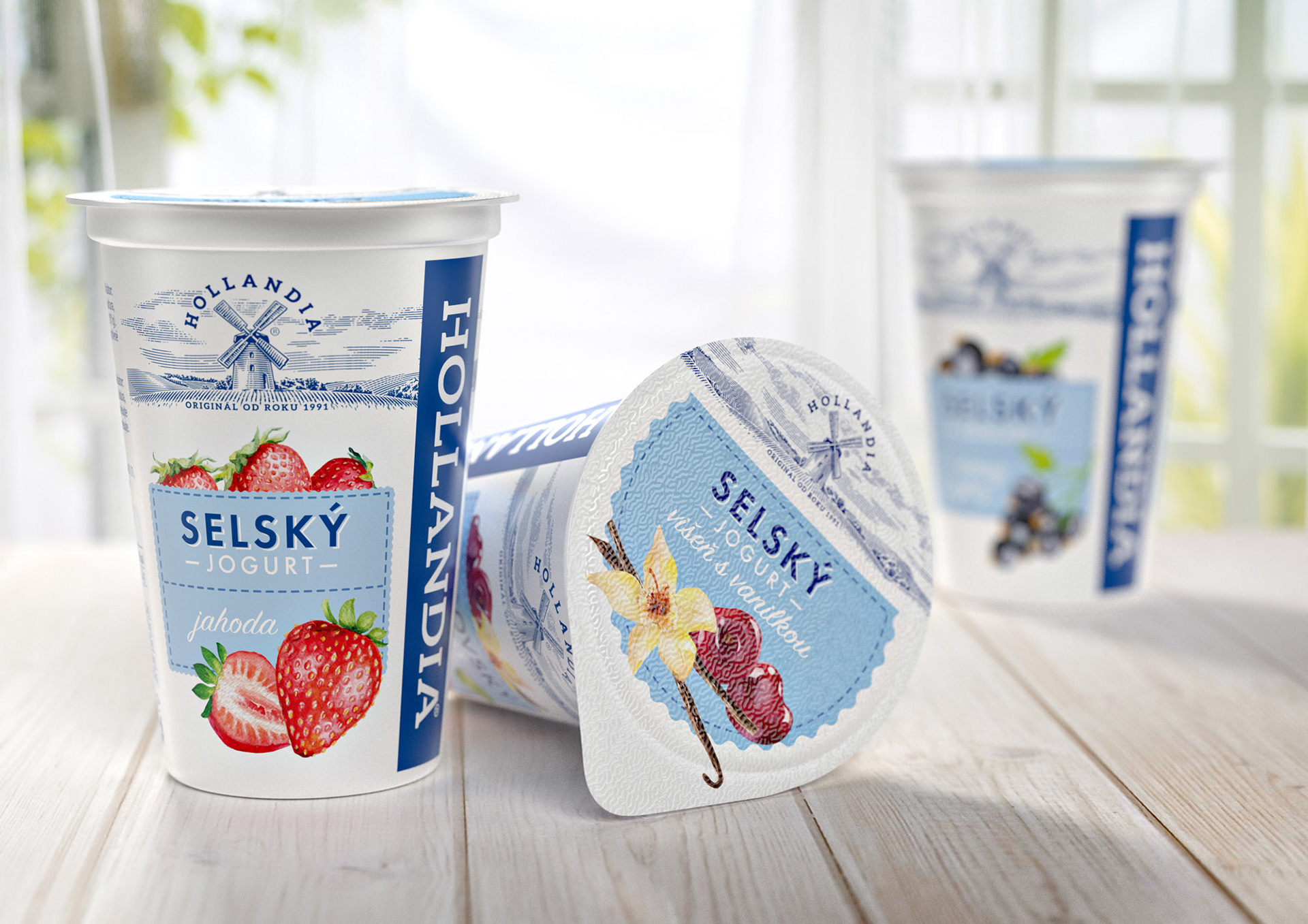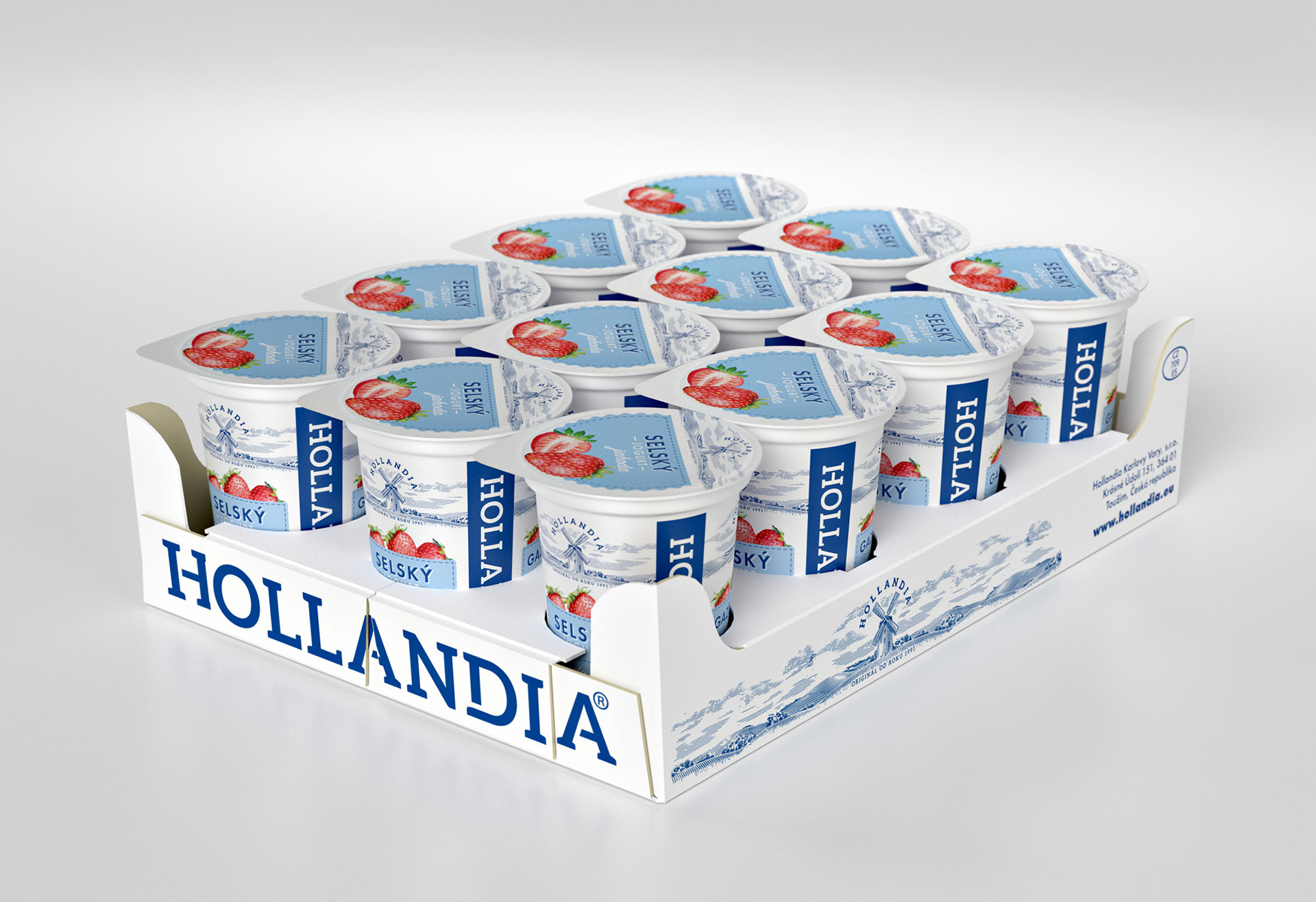 Aligning the ranges of Hollandia's portfolio was one of the big tasks of the redesign. The new visual identity of the brand is now much more consistent overall, which makes it easy for consumers to navigate among all of its varieties.